Located on a 135-acre campus in beautiful Bristol, Tennessee, King is a Presbyterian-affiliated university serving the Southeast and beyond. We proudly cultivate an environment of academic excellence where the integration of scholarship, stewardship, and faith defines the type of student that enrolls at King.
The mission of the university is to prepare students to excel as thoughtful, resourceful, and responsible citizens with a passion for serving God, the Church, and the world. Our faculty and staff encourage students to participate in activities that help them pursue maturity on social, intellectual, and spiritual levels. The result is a dynamic community with a broad view of the world, enhanced professionalism, and a commitment to serving others.
Which path is best for you?
First time college student?
Explore the opportunities available to help customize your four-year college experience.
Ariana Gallegos-Rodriguez
Ariana excelled at soccer, as well as academics, and she was a shining star at Science Hill High School. When it came time to decide on a college, there was no shortage of offers. She had initially committed to a school nearby before visiting the King campus and immediately changed her mind.
"You are taken care of and everyone is very nice. Getting to know people, talking to people, and making friends is easy here at King."
Master's or doctoral program?
King's graduate degree programs are designed to help you balance life and work goals, while preparing you for the next step in your career.
Online program?
King offers a number of flexible, year-round programs, both undergraduate and graduate, offered in a 100% online format.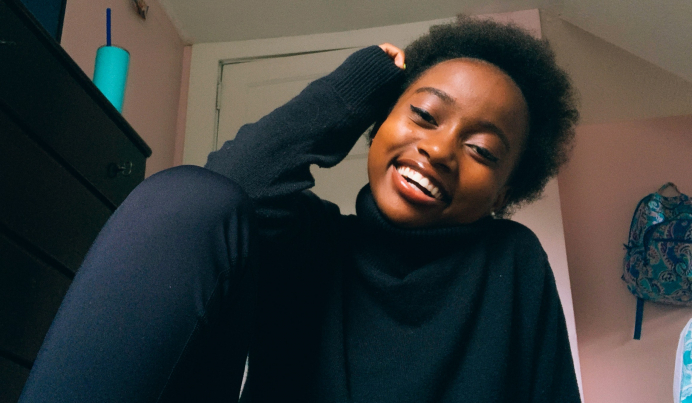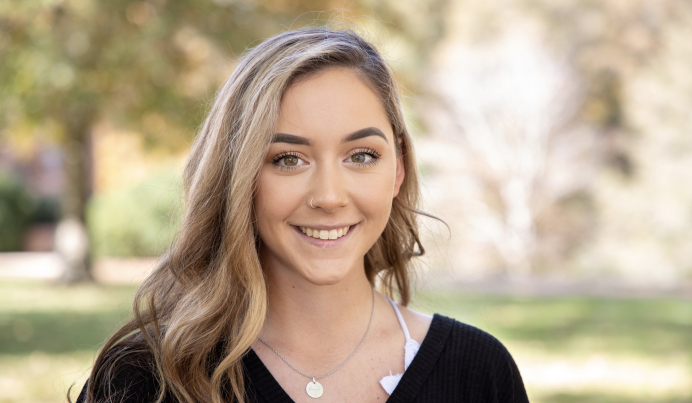 Do you have classes to transfer to King?
King has three options to choose from to help you complete your bachelor's degree. These include full-time classes offered during the day, classes that meet one evening a week, and classes that are 100% online.
Traditional students who attend full-time during the day while pursuing a bachelor's degree have opportunities to participate in a wide range of activities, including theatre, study abroad, mission trips, and athletics.
Learn more about finishing your bachelor's as a traditional student
King's AGS (Adult and Graduate Studies) programs are designed for adult learners and provide the opportunity to integrate work experience and classwork. Although each program is different, most students take one course at a time, attending only one day or evening per week while pursuing a bachelor's degree.
Learn about finishing your bachelor's degree through a face-to-face classroom environment.
Learn about finishing your bachelor's through a 100% online format
Associate degree?
The online associate degree from King is designed for high school graduates, busy professionals, and nontraditional students looking to begin their college education.
Serving or have served in the United States military?
King is dedicated to providing quality educational opportunities for military service members, veterans, and their families.
Click here for more information.
Harrison Barger
A business major with a minor in security and intelligence, he juggles school, and athletics while also taking on the responsibility of being SGA President. Easy going and confident, his leadership skills became apparent as he delegates work, conducts meetings, and charters clubs while dispersing a
"I have always wanted to be in the military, ever since I was young."
Accreditation & Affiliations